Get to know Israeli Guide Ltd
Israeli Guide ltd opens up all the possibilities for you – with individually tailored tours and packages to suit every age group and every budget. At Israeli Guide, a team of dedicated and experienced guides offer private tours, daily tours, adventure tours, jeep tours, helicopter tours, pilgrimage tours, bar mitzvah tours and much, much more. We have connections with tourism service providers all over the country, which means we can coordinate a smooth, fun-filled trip from the Golan Heights in the north to the Negev desert and Eilat in the south, enjoying history, archaeology, natural wonders and much more, including many fascinating sites you won't find on standard pre-packaged tours. At Israeli Guide, there are a few things it's good to know:
You're in the right hands
Our team has first-hand knowledge of every inch of Israel, which means the tour we design for you will be just right. Our tours combine attention to detail, as well as an understanding of the big picture, all delivered with the warm and personal touch that Israeli Guide is famous for.
We'll make you feel at home in Israel, and you can rest assured that all our guides are licensed by the Israeli Ministry of Tourism. Our drivers are fully qualified, experienced and insured. Feel safe and secure with us as we take you to the furthermost corners of the country.
Flexibility & communication are key
We offer a 24 hour toll-free hotline to answer your questions, in Israel and abroad. At Israeli Guide, every tour is different, geared towards the age group and the client's interests. From budget tours and 3-star hotels, to VIP luxury and helicopter trips; from small children to their parents and grandparents – Israeli Guide offers the flexibility that you can only get with an experienced guide. Over the years, thousands of satisfied customers have told us what makes Israeli Guide their choice when traveling in Israel. Yet we offer much more than convenience. Israel is our passion, and every moment of a tour with Israeli Guide is designed so you can experience the wonder, joy and miracle of this country. Call us today and discover Israel as you've never seen it before.
Israeli Guide, your one-stop shop for travel in Israel.
flyer page
You can download this flyer and send it to whomever you want
Meet Our office Team
"Choose a job you love, and you will never have to work a day in your life." Confucius

Having guided tours throughout Israel since 2000, I have experience in all aspects of the tourism industry. Throughout my career, I have guided a wide range of groups, including Christian, Jewish, family, and individual groups. When touring this country with a native Israeli guide, I believe you'll get a full sense of it.

I have been working at Israeli Guide LTD since December 2012. My role involves coordinating all the necessary steps to ensure a successful trip for our Israeli clients from the beginning to the end of the itinerary planning process. Client appreciation makes me feel satisfied with my job since I enjoy it so much.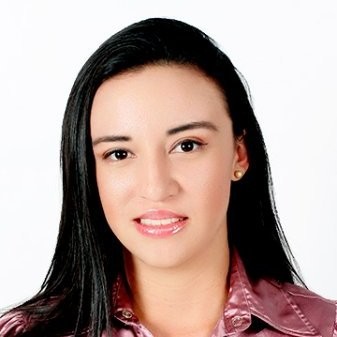 Daniela Usuga Restrepo

Incoming manager
In 2022, I became a part of Nekudat Hen-Israeli Guide LTD., and I am presently a member of the team. My job is to work with our customers and suppliers, to listen to their needs, and to be a part of the process of building memorable experiences for our customers by gaining an understanding of what they need and want from us.
FAQ
Here are some questions that we are asked frequently and may help you with when planning your trip to Israel.
We had tough 2 years in the industry of tourism, but now we are back in full speed and power. Are private tours are fully operated, our group tours are expending by the day. All the updates about covid19 in Israel can be seen on our page here: https://www.israeliguide.com/covid19-updates/
Indeed there are many tour companies and many options to choose from. In Hebrew we have a say "The baker shouldn't comment on his dough". Therefore we can say how great we are, and what an excellent and professional service you will get from us, but…don't take our word for that- just ask the people that toured with us already. Just see what people write on us on the reviews. And if you wish to talk to one personally, we will be happy to arrange that.
We do not do that! We do not provide letters for Israeli embassy- you need to arrange your Visa to Israel and address us only when you have the Visa and you are ready to book the tour.
All tour guides working with us have a tour guide license from the ministry of tourism in Israel
Ideally we recommend visit Israel for not less then 7 days and there is plenty to see in 15 days as well
DO NOT BOOK YOUR HOTELS BEFORE PLANNING YOUR TRIP. It is extremely important in order to get the most out of your trip in Israel that you will not book any hotel before you consult with us and understand that you want to see. Many people make this mistake to book hotels before planning the itinerary and by that they miss sites that are recommended or spend to much time in sites that do not contain much to see.